Belotero® Treatments Plano
When is Belotero® Ideal?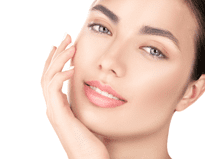 Belotero® is one of the lightest dermal fillers available for cosmetic purposes. It is a fast acting injectable filler we use to smooth out moderate to severe wrinkles and "etched-in" lines on your face. Many of our patients notice Belotero® had quickly and evenly integrated into their skin soon upon injection. Contact us about this wonderful product.
How does the treatment work?
Belotero® is injected into the skin of the area being treated. This simple treatment is performed by our licensed healthcare provider. You can either sit or recline during the treatment.
Is Belotero® safe?
Belotero® is FDA approved and clinically proven to be safe and effective.
What can I do after a treatment?
There is very little downtime after a treatment. Every patient is different and our healthcare provider will consult with you what activities, if any, you should avoid.
How long does a Belotero® treatment last?
Individual results may vary. Typically, a Belotero® injection may last up to 6 months. In areas that experience regular movement due to eating, talking and smiling, the treatment may the results may not last as long as areas that do not experience frequent movement.
How does the treatment feel?
There may be some discomfort as is true with any injectable. If you have any concerns, our team will be happy to discuss effective ways to manage this during treatment.
Am I a candidate for Belotero®?
We recommend patients with a history of, or presence of multiple allergies should not use Belotero®. Our licensed healthcare provider will discuss candidacy in more detail.
Is Belotero® a permanent solution?
As with all injectable fillers, Belotero® is not a permanent solution.
Contact Us
To learn if Belotero® is a solution for you, or to schedule your next treatment, please call our office at 214-280-4316.
Open Hours
Mon-Fri: 9AM to 5PM
Sat: By Appointment Only
Sun: Closed